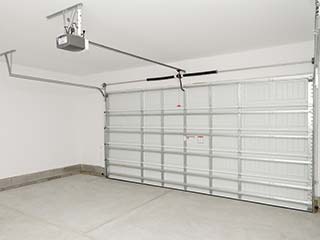 Our company is a firm believer in helping people out when they need us the most. We want you to know that you can always count on our team for an effective and affordable solution, regardless of what type of problem your garage door is experiencing.
Experts Of The Highest Level
Our technicians are more than just experts at repairing things. We also specialize in performing various maintenance tasks that are designed to increase the working longevity of any system we take care of. We are also highly experienced at installing new garage doors and openers, and can do it effectively and quickly, without compromising one aspect for the other.
Advice and Consultation
We know how important it is that you know you are getting the right kind of help, which is why our experts are here to answer any question you may have. We can provide you with all sorts of useful tips that will help you care for your system, and if you're in the market for a new door or opener, we can help you take all the necessary factors into consideration, and recommend which models are going to be the ones best suited for your home.
A Meticulous Service
It doesn't matter why you called us, our service team will do everything in their power to help you out. We always try to meet and exceed our customer's expectations, and each service call is another chance for us to reaffirm our claim for the throne. Becoming the best service provider in all of Washington doesn't just miraculously happen. A lot of hard work and dedication go into it.
A Team You Can Trust
If you're having problem with your opener, or you need some part of your system to be replaced, there's no one better to call than our experts at Garage Door Repair Tacoma. We can take care of any problem that's keeping your overhead door from living up to its full potential.
We're Just A Phone Call Away!
Emergency Services Available
Highly Skilled Technicians