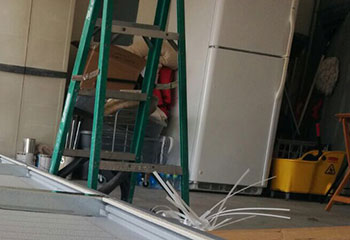 Panel Replacement
Customer Issue: The customer found one of her overhead door panels mysteriously broken in half down the middle.
Our Solution: The team matched her garage door type to a Windsor model fortunately still in production, and installed a new panel from that company before putting the door back on track. They also advised the customer to invest in a security camera, due to the nature of the incident.
Opener Repair
Customer Issue: The opener ceased to lift the door all the way up, and the settings weren't to blame.
Our Solution: After unplugging the opener and checking the cables and the chain for problems, our team opened the device up and looked at the internal components. A loose wired jammed in the motor was causing the issue; once we removed and replaced it, the problem was gone.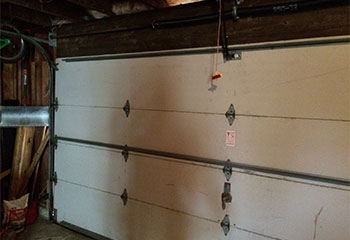 Garage Door Troubleshooting
Customer Issue: Door wouldn't open.
Our Solution: We arrived at this customer's home and started testing and checking plausible culprits. We ended up discovering that the tracks had developed too many bends and were preventing the rollers from moving along them. We repaired them on the spot and then tested the door several times to make sure it was once again capable of opening properly and smoothly.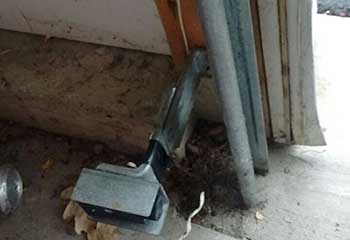 Sensor Alignment
Customer Issue: Misaligned safety sensor.
Our Solution: After testing and checking a few parts of this customer's system, we determined the problem to be a misaligned safety sensor. We carefully realigned it back into position and made sure the reversal system was still working correctly and that the door was able to fully close again.
Jane Macdonagal
- Lakewood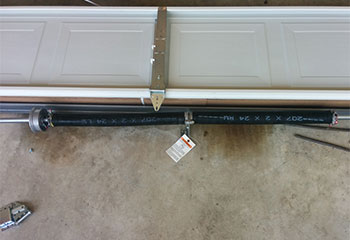 Spring Replacement
Customer Issue: Broken spring.
Our Solution: We carefully removed the remains of the old component and installed a new oil-tempered spring in its place. We then tested the second spring and saw that it was about to break as well, so we replaced it as well. After adjusting them both we made sure the door was able to work optimally again.